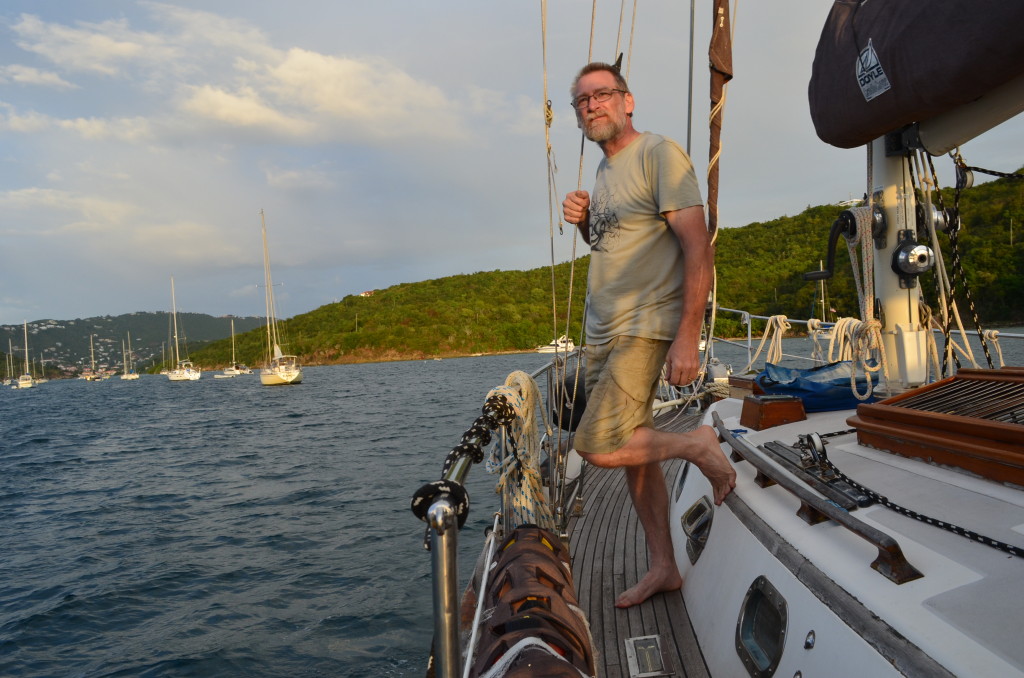 Welcome Aboard!
October 31, 2017.  Catching up after a year of neglect, website will be updated soon!
Carl Huber is one of the four Americans amongst the field of thirty skippers worldwide invited to compete in the 2018 Golden Globe Race, a return to the basics of sailing and of being human, and a 50th year commemoration of Sir Robin Knox-Johnston's successful (and only) finish of the original GGR in 1968-69.  For details on the 2018 Golden Globe Race, please visit Don McIntyre's Golden Globe Race site.  You can also visit my Facebook page: https://www.facebook.com/carl.huber.92
The Huber GGR 2018 Event concerns itself with the idea of all people contributing to the planet, about advancing an awareness to some of today's most pressing issues, especially as they relate to dynamic global conditions, such as climate change and marine life, but also concerning immediate worldwide social issues, such as Syrian refugees and African genocides.  Although our focal activity is sailing, we believe in the integrated connection of every aspect of the planet. People could certainly organize around any activity or specific concern to impact the overall quality of life on Earth. Our focus just happens to involve oceans and wind propelled floating vehicles.  Sailing all the way around the world provides, all at the same time, a rich and neat symbolic statement, a deep, psychological link to human activity and ancestry going back millennia, and in fact a truly practical way of getting around much of the planet, if practical is to incorporate any aspect of healthy, holistic, and responsible stewardship.
These pages provide information about our preparations for the event, about the ship, the skipper, and the 2018 GGR Huber team. You can track progress, you may participate in discussions of practical concern regarding the outfitting and preparing a boat and skipper for the ten month ordeal, and you may find out how you too can participate or contribute to the effort.
Philosophical musings and discussion are also invited. Many people certainly may wonder why anyone would want to engage in this kind of activity. Some already know, and other just shake their heads. There are many reasons, and many answers.  These pages may provide some insights, though all the answers may never truly be known.
March 2016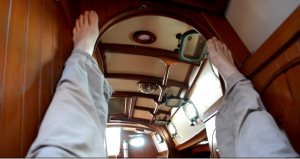 In fact, the boat has not capsized, I'm just kicking back in the V-Birth after a long day of turning wrenches and playing with other toys in the process of fixing almost everything.